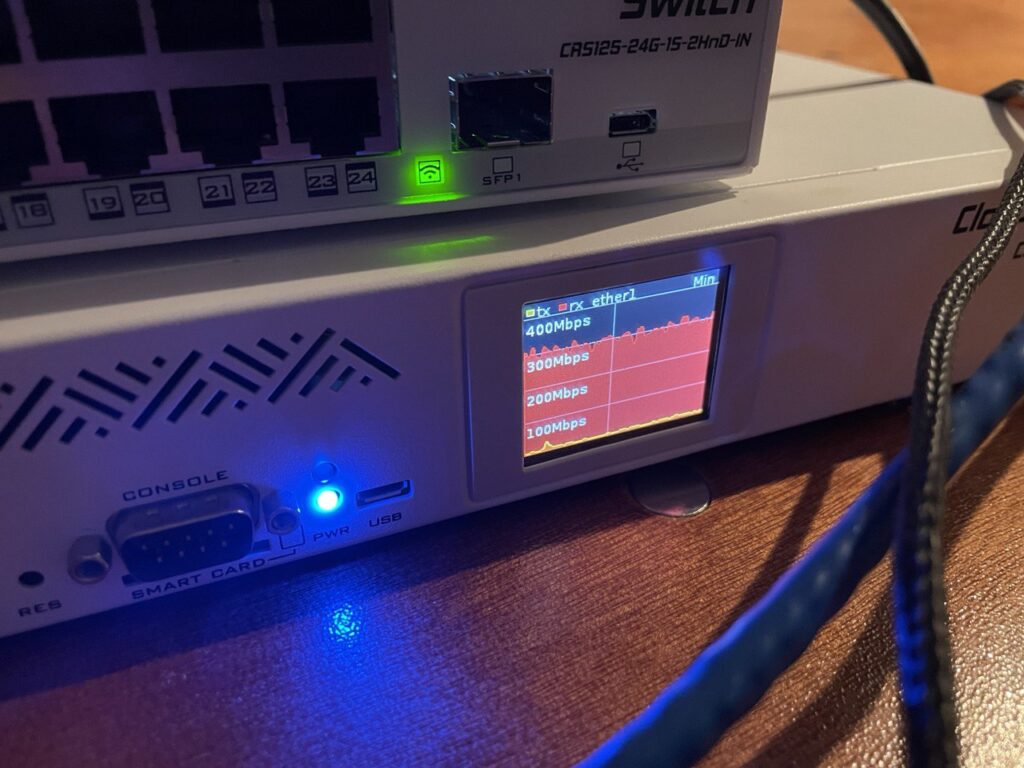 Hosting a lan-party, of any size, requires some "tech". On this page you can find more information on "how we do our tech".
The way we do stuff is based on years and years of experience in both big corporate environments, but also on (very) big and (very) small lan-parties.
Use this information for your own good, it's free. You can have it. In case of questions, let us know.
Networking
Wired Networking
For wired gigabit networking, we are using equipment manufactured by Mikrotik:
Mikrotik CCR-1009-8G-1S-1S+
Mikrotik CRS326-24G-2S+RM
This is high-performing, semi-professional equipment that we configured for optimal use during our event. It runs our DHCP and DNS infrastructure in our own isolated network. We use one uplink to the public internet. This uplink is configured with optimal settings for gaming use (QoS) and to make sure that all attendants can make optimal use of the public internet.
All this goodness is packed in a nice 19″ compact rack case (Thon Rack 2U Eco II Compact 23) – so we can take it anytime, anywhere.
Wireless networking
For wireless networking we are using the "Amplifi Gamer's Edition" from Ubiquiti. Typically, our events are quite small, but our gaming mansion is quite big. With this solution we can easily setup our own high perfomance wireless network within seconds. The mesh points make sure we have optimal signal in both our Jacuzzi and gaming areas.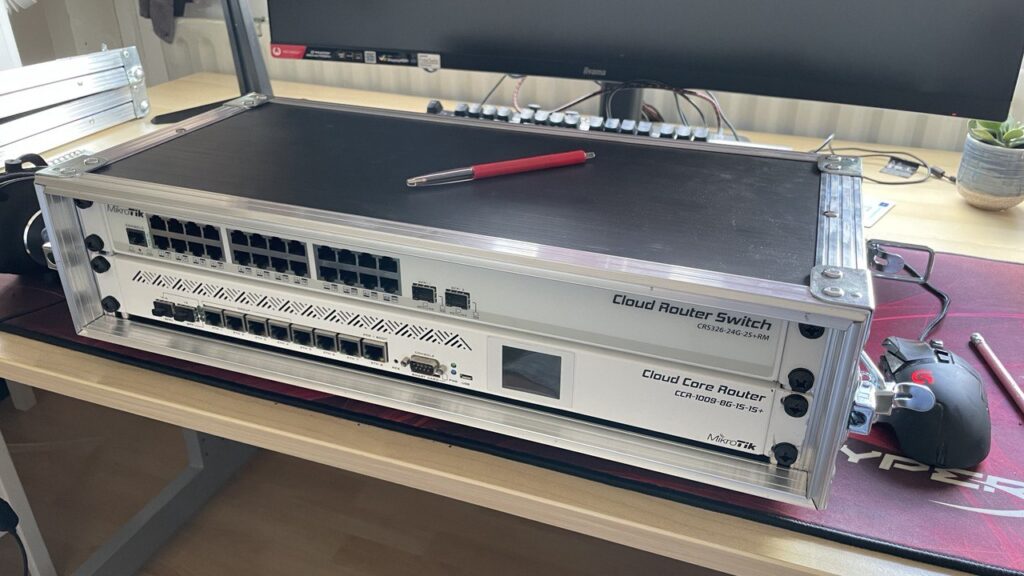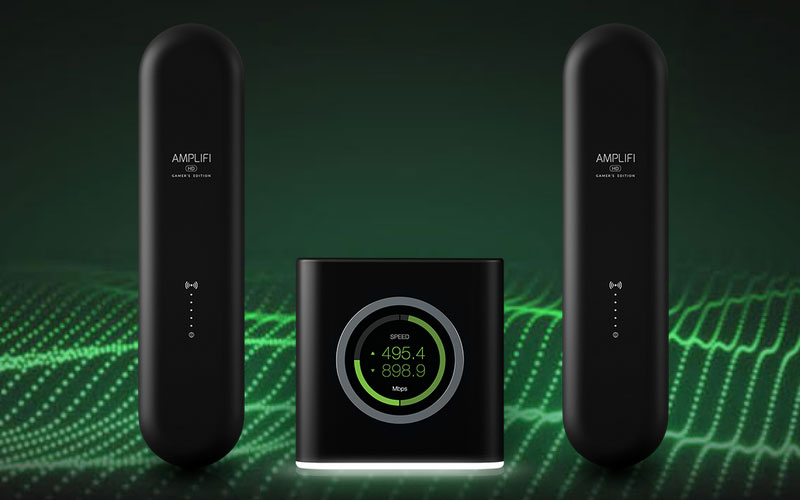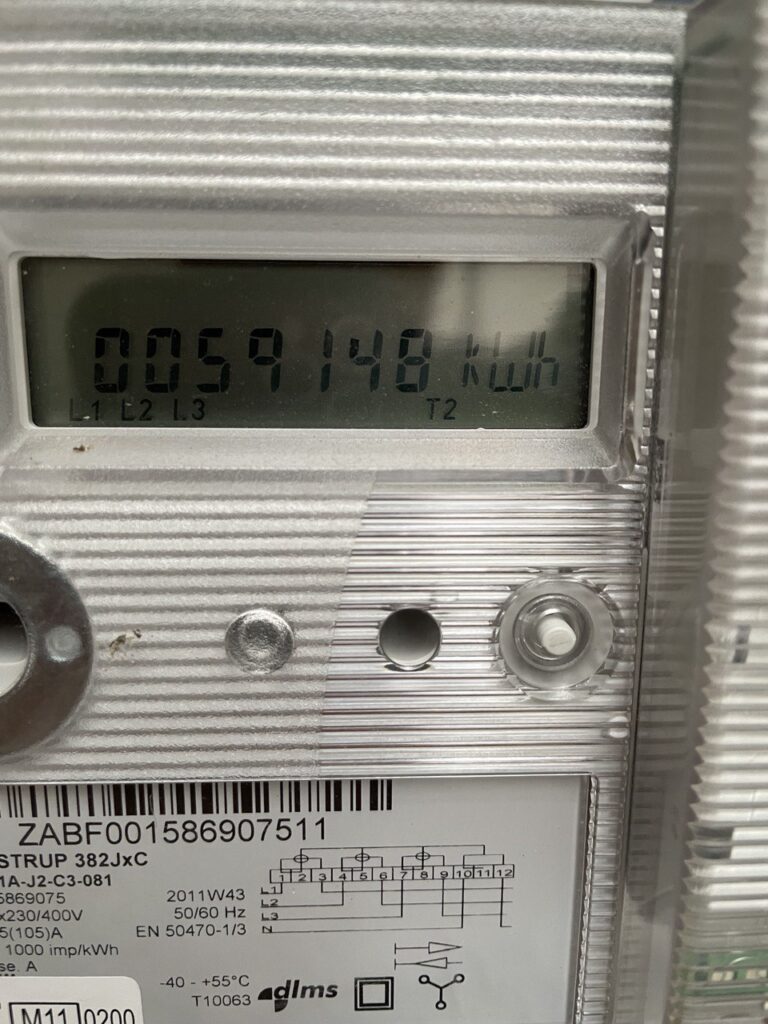 Power
Power is an often underestimated topic in terms of complexity. In fact, if done wrong it can be dangerous.
With regards to power, we always keep these topics in mind:
max 8 attendees per (unused) 16A fuse
all connections are properly grounded
all wires and power strips are rated for 16A use
all power strips are without switches
(they tend to break and/or switch off a lot at once)
if we make use of cable reels (not preferred), always unwind them completely (fire hazard)